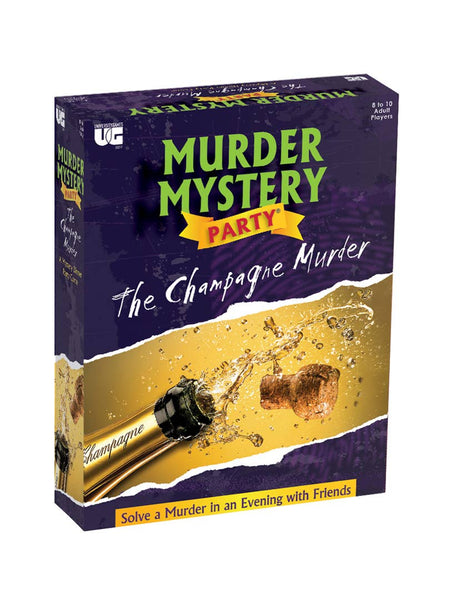 "The Champagne Murders" Murder Mystery Party Game
Everyone's a suspect when murder is on the menu

Groovy, baby! It's 1967 & England still swings like a pendulum.

You're spending the weekend with some of the brightest faces in Britain at the Chelsea home of Lord Michael Jagged. What could be more hip & happening?

But as you gather for dinner on Sunday evening, the shocking news is brought to you by Scotland Yard detective Austin McClue: Lord Michael is dead. Maybe even murdered.

And if he was murdered, one – or more – of you was responsible. Your task is to identify the murderer. Or, of course, to evade detection

Here's everything you need to serve up mystery, murder & fun – party planner, invitations, recipes – plus a tasty murder to solve.

Just invite 8 to 10 adult friends to join you for dress up & to play the role of devious suspects.

Serve up a meal or light snack & you're ready for drop dead fun!
---