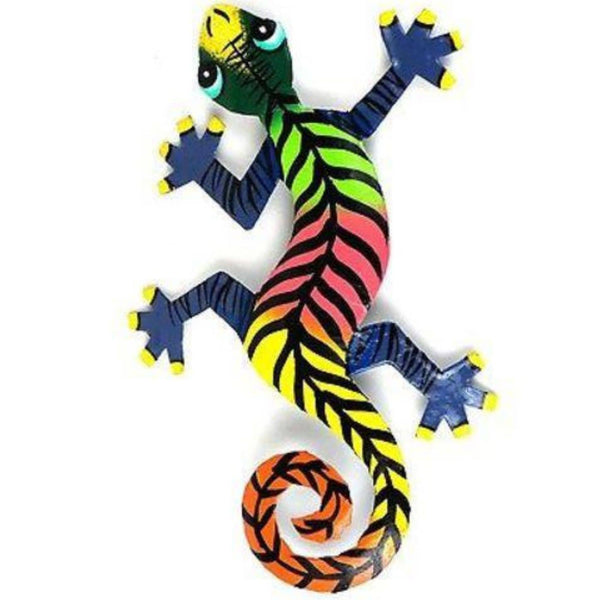 "Gecko with Black Stripes" Steel Wall Art
This gecko is handmade in Haiti from recycled oil drums.
Each has a small tab to hang the piece & is painted with a bright colorful design inspired by the local Haitian culture. 
From head to tail, the gecko is 13 inches long. Measures approximately 8-inches wide. Due to the hand-cut nature of each piece, exact size may vary slightly. 
The Story Behind the Art: Crafted from recycled 55 gallon steel drums by village artisans in Haiti, these stunning piece of artwork is truly one of a kind!
Unique metal art handcrafted by Haitian artisans using recycled/upcycled materials
Using fair trade principles of fair wages, this piece helps provide the Haitian community real economic improvement & lives bettered through the creation & sharing of their beautiful art.