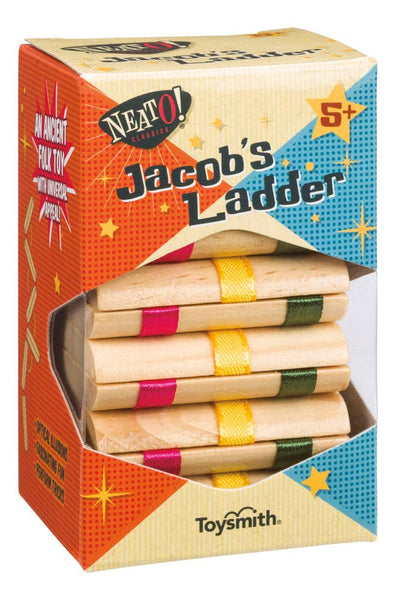 Neato! Classics "Jacob's Ladder" Retro Wooden Puzzle
An ancient toy featuring optical illusion & hands-on fun that never grows old. 

The "Toysmith Jacob's Ladder" is a colorful version of a classic toy that will provide hours of imaginative fun.

The "Jacob's Ladder" makes use of a timeless optical illusion to enchant & confound children & adults alike.

To set the toy in motion, hold the top block with the single ribbon facing outward. Rotate the wrist forward & backward & watch the blocks fall.

Sturdy wooden construction holds up under hours of play.

Detailed instructions for use and care are included

Recommended for ages 5 years & up.