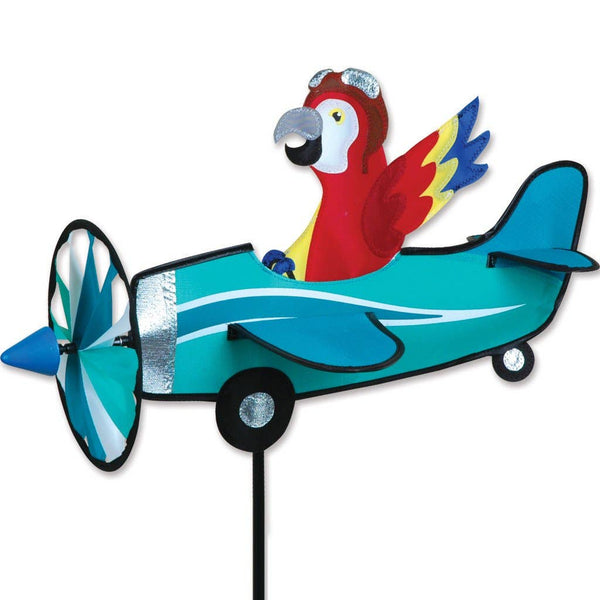 "Pilot Pal" Garden Wind Spinner - Parrot
"Pilot Pals" you are cleared for take-off! Its up, up away with fun.
These colorful creatures are a delightful garden addition to liven up any approach to your home.
Acting as wind vanes, "Pilot Pals" can be placed in multiples for a hilarious squadron of fun!

This cute aviator acts as both a wind direction indicator & a colorful addition to any lawn deck and garden.

Constructed from durable SunTexTM fabric & fiberglass framing, this spinner will last for years.

Easy to assemble

Support pole & ground stake included

Size: 19 in. x 11 in. diameter: 7 in.